Thank you for your generosity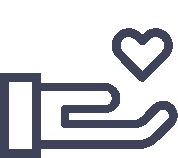 Our vision is to
ignite the kingdom fire within you;
and giving is one of those ways that this fire grows within you and through you.
Matthew 6:33
But seek first his kingdom and his righteousness, and all these things will be given to you as well.
Our debit/credit machine accepts all payment cards. To pay with a card just go to our information desk at any Resurgent Gathering in person.
Please make all checks out to Resurgent Church and post to Reverb Church where our Post Office Box is located:
​
395 S LEGACY TRAIL
SAINT AUGUSTINE,
FL 32092
​
​
Cash Donations can be put in an envelope and handed in at Reverb Church addressed to Resurgent Church with your full name, contact details address and phone number. Thankyou
PARTNERSHIP FOr Our CHURCH LAUNCH
If you would like to donate as a one time, then please click the donate link above.
If you are able, as a church or individual, to invest through your missions giving into our church launch, then we would love to connect and see how this partnership can work together for 2023.
​
Thank you for your generosity.
​
​