Thank you for your generosity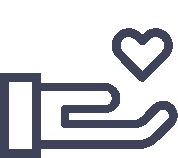 "Whoever is generous to the poor lends to the lord, and he will repay him for his deed."
Thank you for investing into this God-given mandate with us to see a reawakening in the spiritual heartbeat of our city. As many people enter into a new-found relationship with Christ, please know that it couldn't happen without your generosity.
​
NEW CHEQUE INSTRUCTIONS BELOW
​
Please note that all payments are in Canadian (CAD) Funds.
​
It is a fast, free, and convenient way to give your church. With PushPay, you can complete your transactions in seconds with your credit card only (no debit).
​
Download the App at pushpay/resurgentchurch
OR
text 'resurgentchurch' to 77977 to receive instructions on the App*
Our debit/credit machine accepts all payment cards. To pay with a card just go to our information desk
All cheques are to be made out to Resurgent but will be properly allocated to Resurgent Church.
Cash donations can be made on Sundays. In order for us to provide you with a tax receipt, just make sure you fill out the giving envelopes with your complete name and address.
*When you send 'RESURGENTCHURCH' to 77977 you will receive a one time reply containing a link to give to Resurgent Church (1msg/request). Please be aware that Msg & Data rates may apply. For full Terms & Conditions please visit https://pushpay.com/terms. For the Privacy Policy please visit https://pushpay.com/privacy. For help reply HELP or STOP to cancel."
*Resurgent Church respects your privacy. Our Privacy policy is available at www.resurgentchurch.com or by contacting our office. In the event funds for designated projects are abandoned or completed, surplus funds may be transferred back to unrestricted funds.